Gibran 30 Bday
maruli with his indonesia cake, be a light for this country
If usually she's order for her children party, today is her day, happy birthday mbak mel, hug hug
kanaya as princess sofia, soo cute, look at her dress, perfectly match
it is nur's birthday in hello kitty theme
ciha's 6 birthday
chloe 1st birthday
cook-is present painted brownies for 1st anniv of living loving, who held a workshop at rumpi
rizky who excited to slice the cake, cause it too cool ^^
Mbak ana with the surprise birthday cake
Alula who likes eating fondant
Mbak Arin's bday and gank
Ibu with her chocopie cake
Shanessa 1st bday,, thank you kak eka
Naura with dora and ben 10 cupcakes,, thankyou kak ulie ^^
Revan's birthday with thomas the train cake,,thankyou vemmy
icha's baby 1st birthday, with snow theme torte cake
Ciha's birthday with octonauts rainbow cake,, thank you mbak imel
gubrul's birthday torte from his lovely wife mitaa..yeaa
giana's cookies special dr. Mcstuffins, thankyoou titis
Aisha and her strawberry cheesecake
Ideku Handmade Drawing Cookies,,fotonya dari kak puri,,makasii
Cook-is Brand Ambassador, baby lintang, nissa's first daughter,,hehehhee,,so cute
Nissa with her cook-is.. thank you,,long time no see
Patuh is 2 years old,, happy birthdayyyy^^
Another delivery for jephe from NTT..thank you
Yellow flower Chocolate Cake pesanan neng rini untuk the blue big happy family,, ada kakak akeila, mommy nissaqi dan baby aisha yang tak berhenti mencolek-colek kuenya,, hahahahhaahaaa
Sally with her surprise ketupat rainbow cookies,,heheheheheehe
Uthe with the rainbow cake, celebrating birthday, thank you
The Studio Ad's Family celebrating the birthday's friend
NissaQi and Aisha celebrating mama's birthday with rainbow cake
Ririe, ritchie and their Birthday's Papa with Banana Cake, Thank youuu
the birthday boy with his baseball cupcakes.. thank you guys
Gianna with her papap aris birthday cupcake, thank you titis ^^
chika and alula celebrating alula's 2nd birthday, thank you girls
Shinta venir with santa's bag cookies,,,thank youu kak bags ^^
Yunidar with Baby Denna Cookies
Mady Supusepa with Baby Unique Cookies
Dindi -Bindil_karman with Cook-is
Deta with Baby Tessa Cookies
Mrs. Tantri Bestari Husband with his Birthday Fishingman cupcake from Cook-is, thank you
The Birthday boy, Nada Nadira,,with his RockStar Cookies, Thank you Tami
Sally with her kiddos Cook-is,, thank you mam^^
Our Cook-is customer lived in Singapore visiting Jakarta for her mother birthday,,with Family Cupcake Cook-is,, thank you Kartika
Cook-is goes to Japan..visiting our kawaii ne chan, she love ladybug
Our Cook-is first Customer Kania with Kania Doll Cookies and forever friends bear and albino hedgehog..thank you for the boyfriend Bayu.
Our Customer, Ms. Jephe from Kupang, NTT, thank youuu, hope Cook-is still as delicious as always in Kupang.
Baby Nason..the original,,,,heheheheee with Baby Nason Cookies,,, stay healthy and Happy in Chicago, USA..thank YOu Windy for travelling Cook-is to Chicago
Akeyla eating Aisha birthday cupcakes
TJ and Kemal with their love cokolat from cook-is
Powered by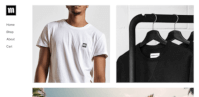 Create your own unique website with customizable templates.